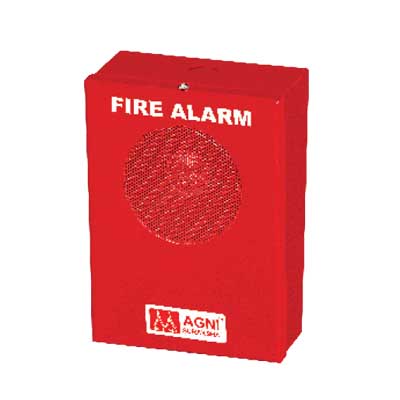 Fire Alarm panel
Delta (Gas Release Panel / Conventional Panels)
Features
Zone wise fire I fault status in unambiguous colored LED Indications.
System On, AC fall, silence 'J1suallndicatlons.
Battery Low& Common fire/fault Indications.
Two mode selection facility (Auto/Manual) with cross zoning.
Gas Inhibition and Instant Release Facirrty. " Actuator Pressure Low Sensing.
Feather touch switches for auto/manual mode selection, manual release. manual abort, Disable operations.
UP/DOWN switch for delay time setting.
Sov line monitoring facility and rine status through LED display.
LED ind1cationfor valve operations and gas discharged.
7-segment display for discharged delay time setting.
Key lock for enabling and disabling of control switches.
Common fire, fault and pre-discharge potential free contacts.
Digitally Addressable Fire Alarm Panel
| Technical Features | Features |
| --- | --- |
| Advanced microprocessor based DIGITAL ADDRESSABLE fire alarm panel | Modular concept |
| 2 – 32 Zone digitally addressable zones | Simple robust design |
| Each zone supports 32 Addressable devices (any combination) | Intuitive to use |
| Supports ASES addressable MCP, Monitor Module & ZMU. | Easy to maintain |
| 32 Character field programmable point text for each Sensor | Easy to expand |
| 40 X 2 Character LC Display | Easy to network |
| Networkable / Stand Alone Models | Easy to install |
| Metal shield, anti-electromagnetic interference. | Easy to configure |
| Peer to Peer networking up to 27 main panels & 4 repeater. | |
| Zone wise sounder circuit | |
| Thermal Printer Connectivity (Optional) | |
| TCP/lP Based Remote Monitoring (Optional) | |
| PC Based Graphic Software for easy monitoring (Optional) | |
| field Programming through ATX Keyboard | |
| Event Logging with RTC | |
| All Zone wiring circuits are supervised | |
| Operates on 220V 50Hz Ac Mains Power | |
| 24V DC Stand-by with built in charger | |
| RS485 port for Repeater Panel | |
| Zone isolation facility | |
| Zone wise fire, fault & isolation LED indication | |
Repeater panel
Detector
| Product Features | Main Features |
| --- | --- |
| Strong adaptability for environment | Power supply polarity free input |
| SMT Design. high stability. | Infrared photoelectric sensor |
| 10- 30 Voltage operating range. | MCU processing, eliminate false alarm |
| Power supply non-polarized Input | Network relay output I LED indicating alarm |
| Remote LEO indicator output(2- wire). | SMT manufacture technology, high stability |
| Twin ted for 360″visual. Flashing LEO power indicator. | Dust proof, moth-proof, anti-light interference design |
| Metal shield, anti-electromagnetic interference. | Stainless steel shield in chamber. anti-RFI(20V/m-1 GHz) |
Response indicator
Features
Compatibility with all detectors.
Dual LED lamp.
ABS Body.
Wall Mounted / ceiling mounted
Technical Specification
| Specification | M.S Back | Mini -W |
| --- | --- | --- |
| Power I/P | 24 V DV | 24 V DV |
| Current Consumption | 5 MA | 5 MA |
| Housing | ABS + MS | ABS |
| Weight | 300 gm | 50 gm |
| Dimension | 75 x 105 x 40 | 65 x 55 x 35 |
| Colour | White | Red / White |
Fire Alarm Accessories
Hooter with flasher and strobe & Manual call box
Features
Manual Call Box
Hooter with Flasher
Hooter with Strobe

Hi-Intensive sound (80 to 100 db).
Tested by ERTL as per IS: 2189.
LED flasher with wailing tone.
Best uses for sound polluted area

Compatibility with all conventional fire control panel
Alarm test key facilities.
Glass protected by thin film.
Wall mounted.

Hooter with flasher (Camera Flasher)
Wall mounted type
Attractive look
Suitable for Mall, Bank, Restaurant etc
Suitable for sound polluted areas
Technical Specification
| Specification | Manual Call Box | Hooter with Flasher | Hooter with Strobe |
| --- | --- | --- | --- |
| Power I/P | 24 V DV | 24 V DV | 24 V DV |
| Sound O/P | | 100dB (Upto 10 feet) | 300 MA |
| Current Consumption | NA / 30MA(Normal /Fire) | 100 MA | 100 MA |
| Housing | ABS | M.S. Sheet | PVC / ABS |
| Weight | 150 gm | 1.2 Kg | 400 Gm |
| Dimension | 85 x 85 x 50 | 130x 180 x 80 | 115 x 100 x 75 |
Two communication / PA system
PA Panel and console,  PA Speakers, Amplifier & Mike
Features
Modular design, plug in type solid state.
Tested by ERTL as per IS: 2189
Expandable up to 2 to 50 zones
16X2 line LCD
Common fire & Fault annunciation window
Analogue meters to measure AC supply, Battery current and DC operating voltage.
Amplifier wattage can be customized depending upon requirements.
Gooseneck mic attached.
Zone wise selector switch and all switch facility.
Music player attachable facility.
Inbuilt battery charger and battery space.
Mains, AC fail, fuse blown LED indication
Technical Specification
Specification
I/P Supply
230V AC
Stand by Supply
24 V DV
Current Consumption
Customized
End of Line
4k7
Detection O/P
24 VDC
Hooter O/P
100V AC
Housing
MS Sheet
Dimension
Customized
Colour
Red